COUNTDOWN TO THE
SMOKY MOUNTAIN BIGFOOT CONFERENCE
JULY 22, 2023
We are excited to welcome everyone back for another year at the Gatlinburg Convention Center. We are working on contracting this year's speakers and will begin announcing them as they are finalized.
 2022 was a blast! We can't wait to see you all again next year.
Join us for the fifth annual Smoky Mountain Bigfoot Conference on July 22, 2023, at the Gatlinburg Convention Center.
Doors open at 9 am and we go until 7 pm. This event is open to the public but advance tickets are recommended before they sell out. Be sure to reserve your spot as soon as possible.
We will once again assemble some of America's most experienced and engaging Bigfoot researchers and investigators. We will share each addition as soon as it is official.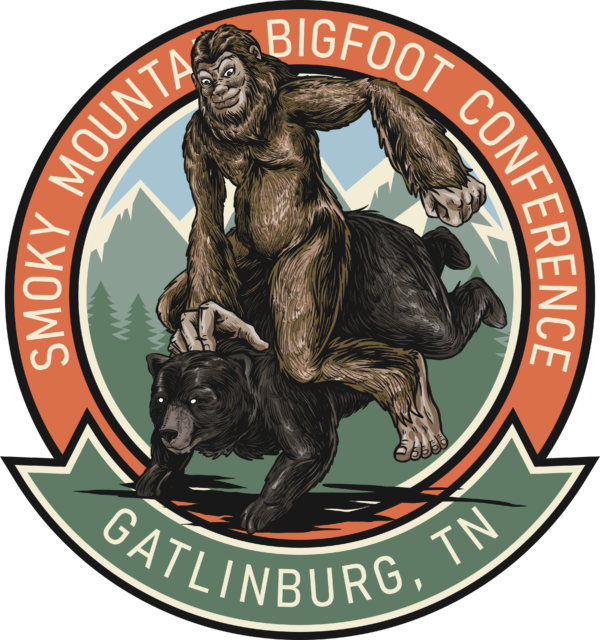 TICKETS GO ON SALE DECEMBER 1, 2022 AT 12:00 NOON
Tickets & Packages
VIP Packages, Reserved Seating, and General Admission.
Vendor Booths
Pick Your Spot & Reserve
your Vendor Booth
Sponsor Booths
Platinum, Gold, and Silver Level Sponsorships available.
  2023 Speakers to be Announced Soon!
EVENT LOCATION: GATLINBURG CONVENTION CENTER
REFUND POLICY FOR REGISTRATIONS
Once paid, registration fees for the Smoky Mountain Bigfoot Conference are non-refundable.
REGISTRATION CONFIRMATION
Tickets are electronic, Directly after purchase, you can find your tickets under your account,  then go to my orders and you will see a download option for your tickets. You should also receieve an email but check spam as they somehow end up there a lot of the times. Email us at info@gatherupevents.com if you have any trouble. 
HOW TO FIND YOUR TICKETS (VIDEO)