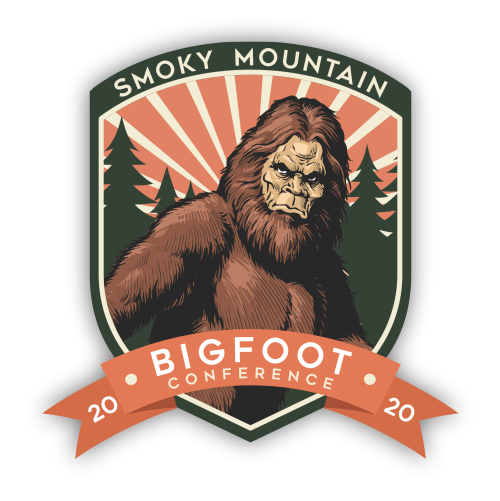 COUNTDOWN TO SMBF JULY 25, 2020
This is gonna be a big one!
Join us for the second annual Smoky Mountain Bigfoot Conference on July 25, 2020 at the Gatlinburg Convention Center. Doors open at 9am and we go until 6pm. This event is open to the public but advance tickets are required.
The 2019 Edition of the conference sold completely out weeks before the conference. VIP seats were gone in less than 72 hours. Be sure to reserve your spot as soon as possible.
We will once again assemble some of America's most experienced Bigfoot researchers and investigators. We will share each addition as soon as it is official.We will also bring back the full panel of speakers for a Q&A session at the end of the event.
Plans are in the works for a VIP dinner experience and a hike out in the Smoky Mountains. Both will have limited availability and only be available to ticket holders. Email announcements will be sent.
We expect 2020 edition to follow in the footsteps of the innaugural event and be the one of the biggest Bigfoot conferences in the southeast (and an extremely hot ticket.)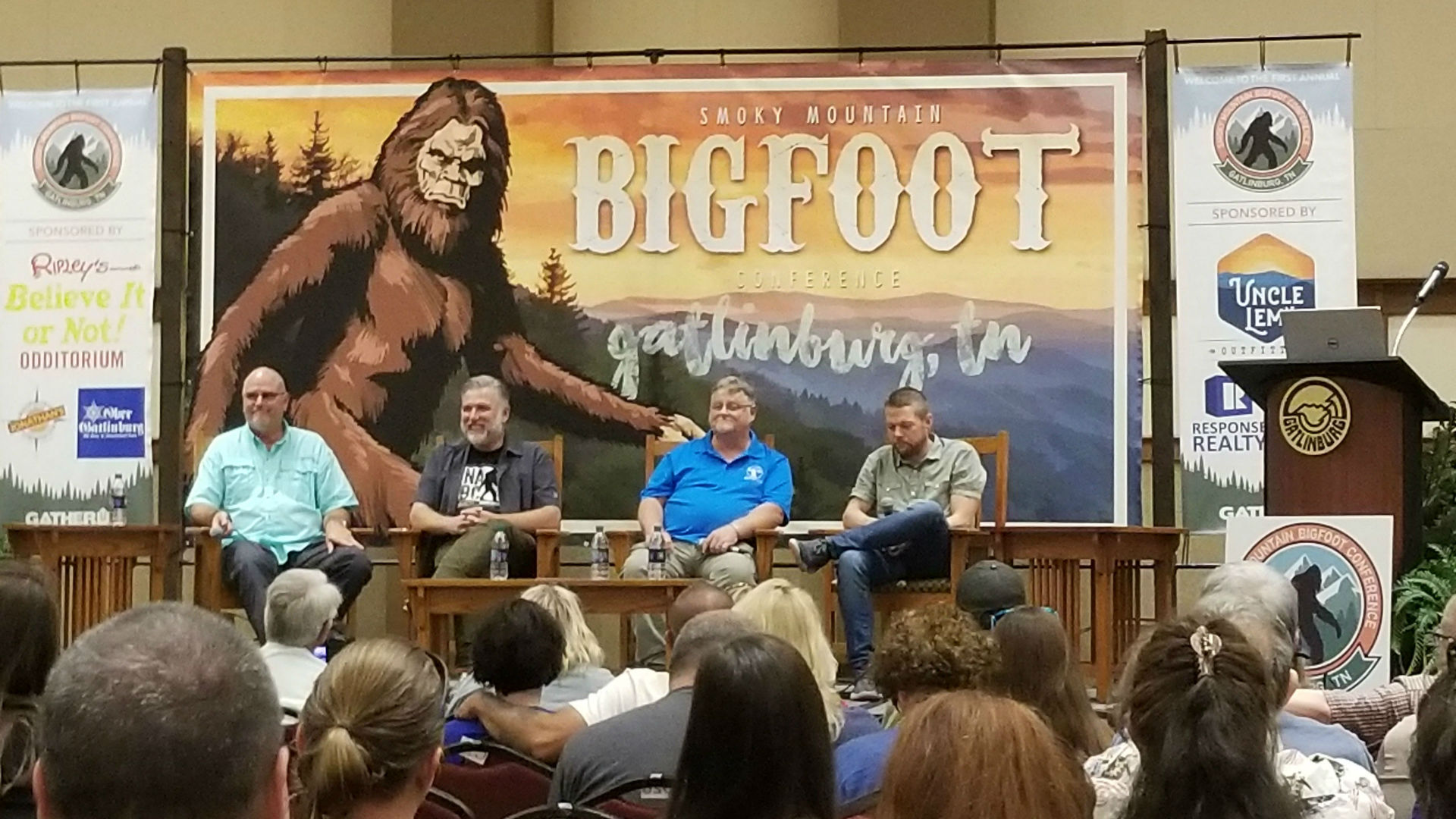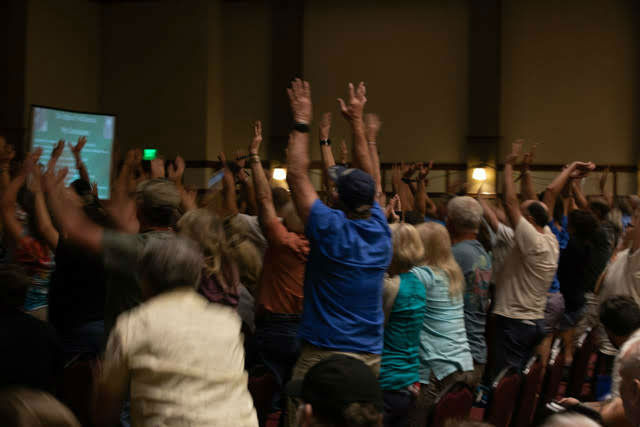 VIP & GA Tickets
VIP & General Admission Seating.
Platinum, gold, or silver VIP available!


$25-$50
Reserve Your Seat
Sponsorships
All Prime Sponsorships have been sold. Only Community Sponsorships remain.


$250-$500
Partner With Us
Bob Gimlin
Bigfoot Legend
American Cowboy Patterson-Gimlin Film
Bob Gimlin
Bob Gimlin was born in the Ozark Mountains of Missouri, and is a true cowboy with a lifetime of adventures.

The most significant of his adventures happened on October 20th 1967, not far out of Willow Creek, California. In the famous Bluff Creek area, Bob was one of two men that witnessed and captured on film an iconic moment in history. The famous Patterson/Gimlin film shows a large, over 7-feet tall female Sasquatch at the creek's edge. This magnificent creature caught sight of the men and their horses and proceeded to move away toward the forest, all the while, the camera was running and captured the iconic moment.

In his presentation, Bob relives and discusses the vivid details of what happened that day, with the same passion and integrity that makes him the man he is. Bob is now in his late 80's and still remembers that incredible day as if it happened yesterday. Bob's presentation is a great addition to any event. Take advantage of this great opportunity to hear his story and meet the legend himself.
Dr. Jeff Meldrum
Professor of
Anatomy & Anthropology
Dr. Jeff Meldrum
Dr. Jeff Meldrum is a Full Professor of Anatomy & Anthropology at Idaho State University (since 1993). His academic research centers on the evolution of hominin bipedalism. His interests in the footprints attributed to sasquatch, came into focus when he examined a set of 15-inch tracks in the Blue Mountains of southeastern Washington. His lab now houses over 300 footprint casts. He conducts collaborative laboratory and field research throughout the Pacific Northwest and Intermountain West, as well as internationally (e.g. China, Russia), and has spoken about his findings in numerous popular and professional publications, interviews, television appearances, public and professional presentations.
He is author of Sasquatch: Legend Meets Science (Tom Doherty Publishers), which explores his and other scientists' evaluations of the contemporary evidence for the reality of this legendary being, and also affords deference to tribal people's traditional knowledge of this subject. He has also published two field guides, one focusing on sasquatch, the second casting the net more broadly to consider relict hominoids around the world (Paradise Cay Publishing).
Russell Acord
Researcher, Author,
& Filmmaker Expedition Bigfoot
Russell Acord
As an author and part-time filmmaker, with a full-time job in the Nuclear industry, I also had the privilege to land a role in the Travel Channels series of 'Expedition Bigfoot' with three other serious researchers. It has been an honor to work with such high-level team who truly bring a level of professionalism and experience to the field of Bigfoot research. My bio is a bit tricky as I try to add a piece of myself to my writings. I was born in Baltimore MD but as a child my father provided the greatest gift to our family and moved us to the state of Montana. Personally I feel that this is the greatest state in the US, but others will challenge that with their coast lines and warm climates, but I hold my ground with my majestic scenery. My book is written around the Bitterroot Mountains where I was raised and this allows for a closer description and personal touch and texture to the landscape. I don't have a great Bigfoot experience to share, only that I look forward to researching and following up on leads.
Lyle Blackburn
Cryptozoologist
& Author
Lyle Blackburn
Lyle Blackburn's research and writing on the subject of Bigfoot has been widely recognized as some of the best in the field of cryptozoology. His bestselling books, including The Beast of Boggy Creek and Beyond Boggy Creek: In Search of the Southern Sasquatch, offer a balanced view of the subject while delivering gripping accounts of this real-life mystery. Lyle is a frequent guest on radio programs such as Coast To Coast AM, and has appeared on numerous television shows including Monsters and Mysteries in America, Strange Evidence, and Finding Bigfoot. Lyle has also been featured in several documentary films, including Boggy Creek Monster and Momo the Missouri Monster, produced by Small Town Monsters. He also co-wrote and narrated the film, The Mothman of Point Pleasant. Lyle resides in Texas and can be recognized by his trademark black cowboy hat.
Adam Davies
Cryptozoologist, Explorer,
& Adventurer
Adam Davies
British Explore is unique. Simply put, there is no one alive today who has done more active fieldwork to prove the existence of yet-to-be discovered animals in remote and sometimes dangerous parts of the world. From the dense jungles of the Congo and Sumatra, to the Deserts of Mongolia, and the Mountains of Nepal, he has traveled the world in search of scientific evidence for the existence of these creatures. Adam has actually brought back real scientific evidence of the creatures he has tracked, a feat unmatched by anyone ever in this field so far. Examples of the creatures he has gathered evidence of, and which have astonished, include the Orang-Pendek in Sumatra, the Yeren in China, and the Seljord Serpent in Norway. Indeed, he has just been working on a project with one of the world's leading geneticists, also fascinated by Bigfoot. Adam is a frequent contributor to documentary television programming, including shows such as the History Channel's "MonsterQuest", National Geographic's "Is It Real?" series, Animal Planet's "Finding Bigfoot" and the Science Channel's "Unexplained Files". His latest book Manbeasts: A Personal Investigation (2014), followed his hit Extreme Expeditions (2008). Adam has recently returned from his second expedition to Nepal, searching for the yeti with Josh Gates while filming an episode of Expedition Unknown.
Ken Gerhard
Cryptozoologist &
Field Investigator
Ken Gerhard
Ken Gerhard is a widely recognized cryptozoologist and author who, frequently appears on television. Ken Gerhard is a widely recognized cryptozoologist and author who, frequently appears on television. In addition, he has written five books on the subject of unknown animals and his research has been featured on numerous TV shows including Missing in Alaska, Monster Quest, Ancient Aliens, Legend Hunters and Unexplained Files. He's appeared on major networks including – History Channel, Animal Planet, Discovery, Syfy, National Geographic and the Science Channel. Most recently, he was featured on the Travel Channel series –In Search of Monsters
** Speakers are subject to change **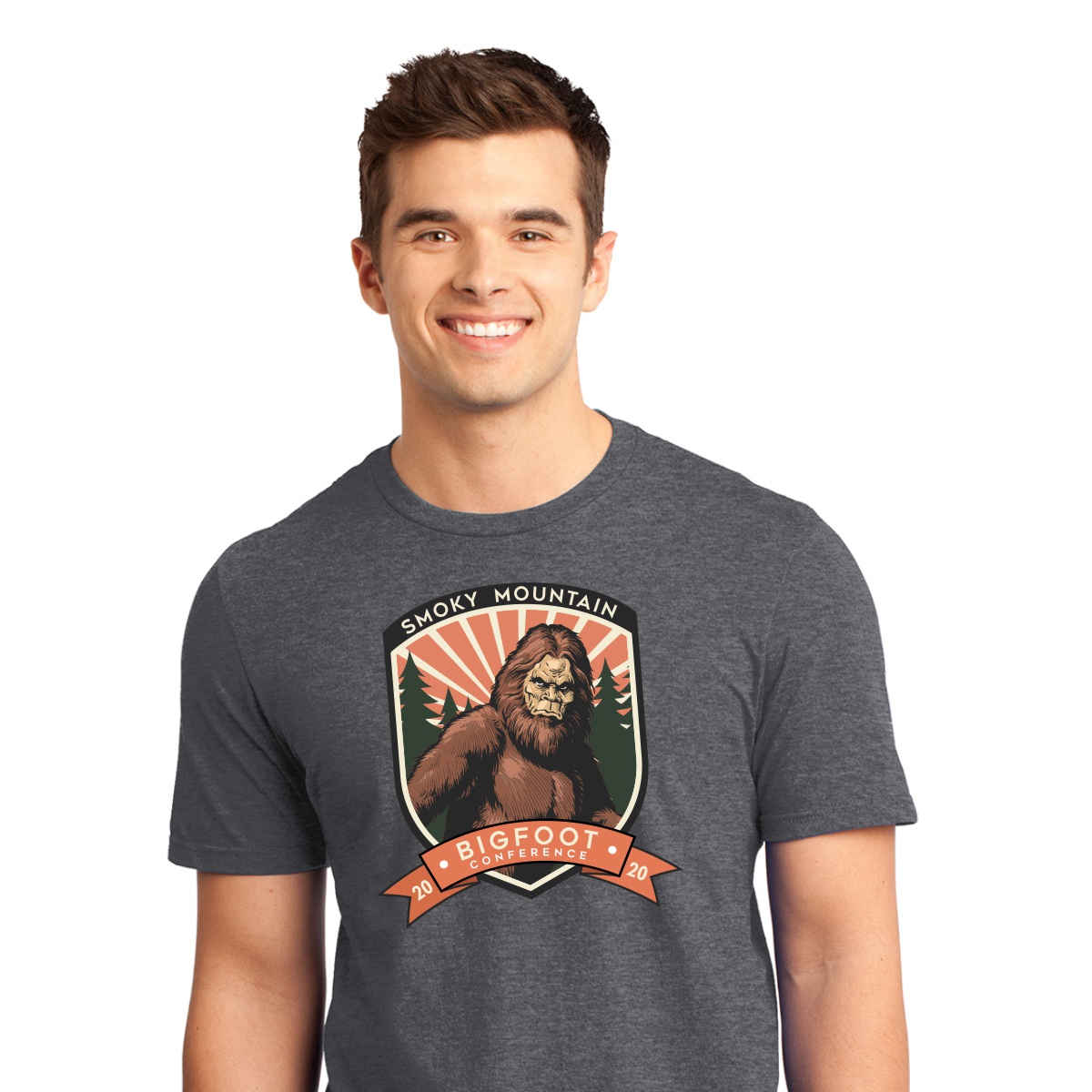 The Official T-Shirts!
Available in Small to 4XL
Get the Official T-Shirt of the second annual Smoky Mountain Bigfoot Conference. There will be only a limited quantity available for sale at the event.
The Official Raglan
Available in Small to 4XL
Got one to many tees in the wardrobe? Expand your rotation with the official 3/4 sleeve raglan shirt. These will likely not be available at the event..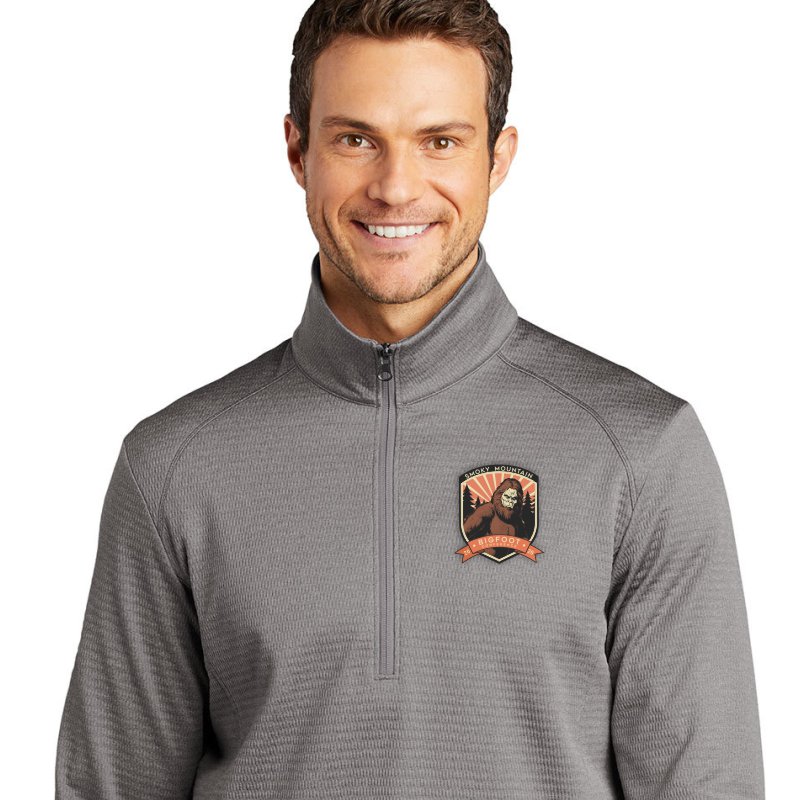 Embroidered Patches
4 Inch Patches
Get your Embroidered, Iron-on, Smoky Mountain Bigfoot Conference Patch.These are perfect for jackets, backpacks, and more.
EVENT LOCATION: GATLINBURG CONVENTION CENTER
REFUND POLICY FOR REGISTRATIONS
Once paid, registration fees for the Smoky Mountain Bigfoot Conference are non-refundable.
REGISTRATION CONFIRMATION It is essential that we have your correct email address as we will email you an order confirmation and electronic ticket upon successful registration. You will also receive a Smoky Mountain Bigfoot Conference Information Sheet including Hotel/Venue information BY EMAIL prior to the scheduled dates of the event. If you have not received your Smoky Mountain Bigfoot Conference ticket via email within 1 hours,please check your spam folder. If you did not receive it, contact our office at 423-584-3513 or email info@gatherupevents.com so we can assist you.