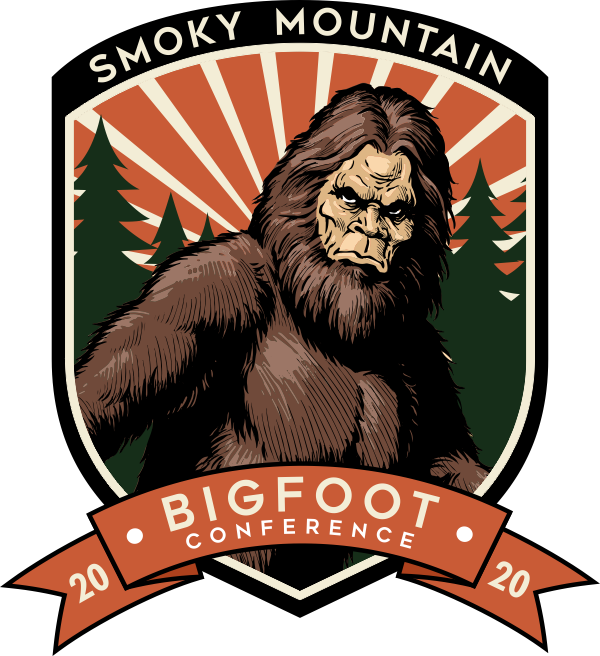 COUNTDOWN TO SMBF JULY 25, 2020
This is gonna be a big one!
Join us for the second annual Smoky Mountain Bigfoot Conference on July 25, 2020 at the Gatlinburg Convention Center. Doors open at 9am and we go until 6pm. This event is open to the public but advance tickets are required.
The 2019 Edition of the conference sold completely out weeks before the conference. VIP seats were gone in less than 72 hours. Be sure to reserve your spot as soon as possible.
We will once again assemble some of America's most experienced Bigfoot researchers and investigators. We will share each addition as soon as it is official.We will also bring back the full panel of speakers for a Q&A session at the end of the event.
Plans are in the works for a Meet & Greet Dinner experience and a hike out in the Smoky Mountains. Both will have limited availability and only be available to ticket holders. Email announcements will be sent.
We expect 2020 edition to follow in the footsteps of the innaugural event and be the one of the biggest Bigfoot conferences in the southeast (and an extremely hot ticket.)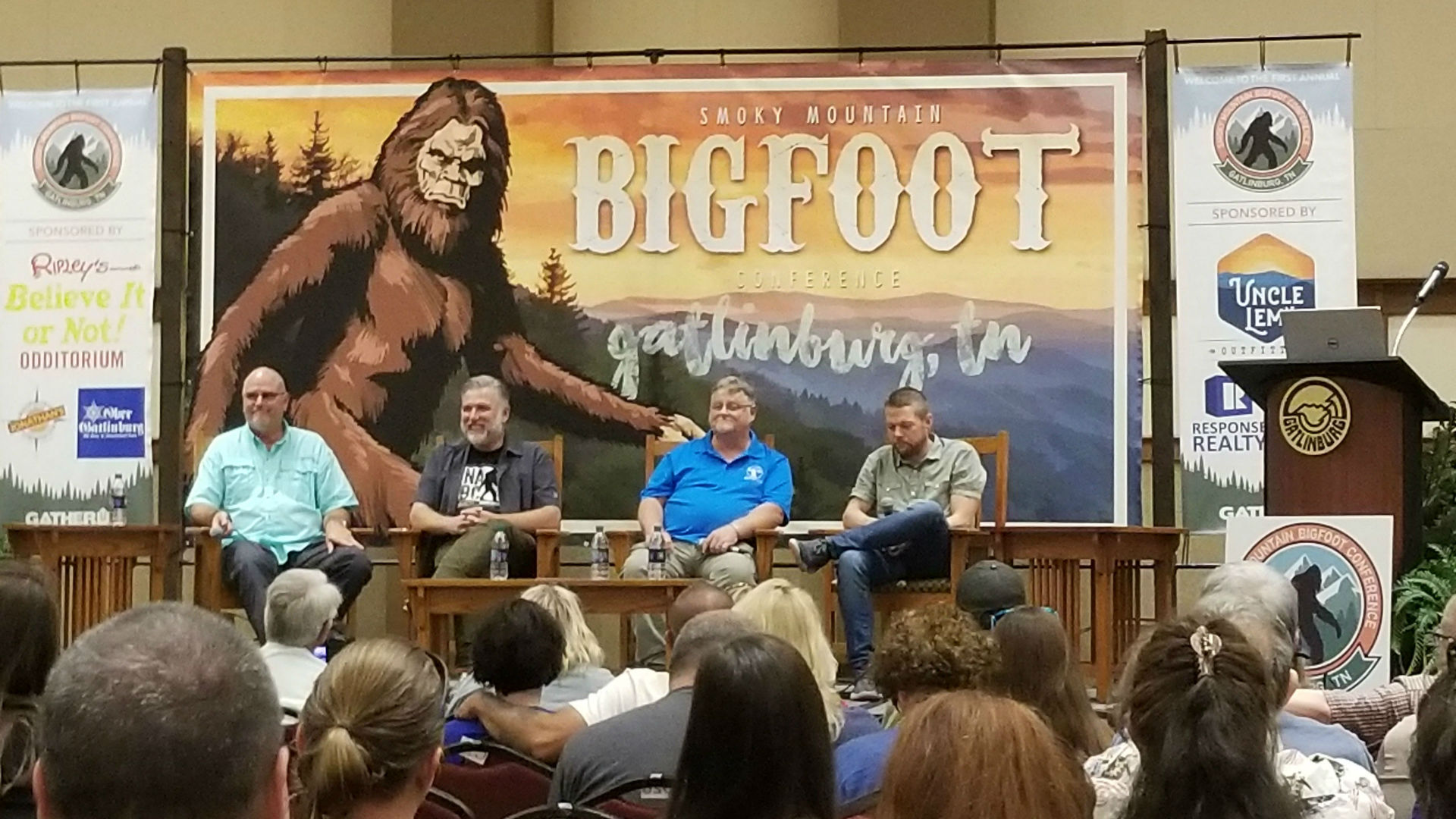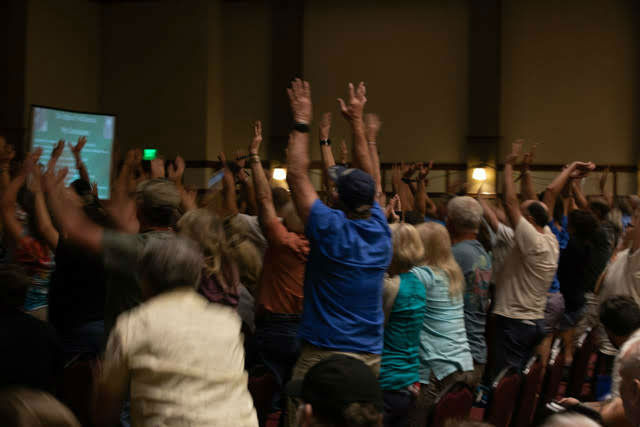 VIP & GA Tickets
VIP & General Admission Seating.
Platinum, gold, or silver VIP available!


$25-$50
Reserve Your Seat
Sponsorships
All Prime Sponsorships have been sold. Only Community Sponsorships remain.


$250-$500
Partner With Us
"Bobo" Fay
Cryptozoologist
Finding Bigfoot
James "Bobo" Faye
James Fay, or Bobo, was born and raised in Manhattan Beach, California, and has been interested in the Bigfoot mystery for as long as he can remember. As a teen, he became an avid surfer, a skill set he would eventually use to investigate reported Bigfoot sightings in remote areas of the country.

While in college, Bobo spent his downtime in the woods attempting to locate a Bigfoot. Following college, he took logging jobs on Native American crews to absorb their knowledge of the sasquatch legend. In addition, he increased his Bigfoot knowledge by taking jobs building roads and commercially fishing in Northern California.

Bobo says that he saw his first sasquatch while on an investigation with veteran Bigfoot researcher John Freitas in 2001. Since his initial sighting, Bobo claims to have glimpsed Bigfoots on a few other occasions, but it was this first visual sighting that moved him the most.

Bobo has a close relationship with the community in which he lives. It helps him keep his "ear to the ground," and he collects dozens of local Bigfoot sighting reports each year.
Lyle Blackburn
Cryptozoologist
& Author
Lyle Blackburn
Lyle Blackburn's research and writing on the subject of Bigfoot has been widely recognized as some of the best in the field of cryptozoology. His bestselling books, including The Beast of Boggy Creek and Beyond Boggy Creek: In Search of the Southern Sasquatch, offer a balanced view of the subject while delivering gripping accounts of this real-life mystery.

Lyle is a frequent guest on radio programs such as Coast To Coast AM, and has appeared on numerous television shows including Monsters and Mysteries in America, Strange Evidence, and Finding Bigfoot. Lyle has also been featured in several documentary films, including Boggy Creek Monster and Momo the Missouri Monster, produced by Small Town Monsters. He also co-wrote and narrated the film, The Mothman of Point Pleasant.

Lyle resides in Texas and can be recognized by his trademark black cowboy hat.
Amy Bue
Project Zoobook &
Olympic Project
Amy Bue
A reading teacher, writer, and editor from Ohio, Amy Bue became interested in the search for Bigfoot after a possible sighting in Ohio's Mahoning County in 2012. While her main research areas are in Pennsylvania's Allegheny National Forest and Ohio's Columbiana County, Amy has traveled to New York State, Kentucky, Oregon, Washington State, West Virginia, and all over Ohio following up leads.

Recently, much of Amy's efforts have been put into her Project Zoobook, a group she co-founded comprised of primatologists, zoologists, anthropologists, and other scientists working alongside Bigfoot researchers from across the country. She was given the International Bigfoot Conference's 2018 Dedicated Researcher Award for her work with this group.

Amy participated in the filming of a documentary for Extreme Expeditions Northwest which will be released later this year. In October 2019, she headed up a group of women researchers on an expedition in South Carolina. In November, she spoke alongside the Olympic Project at Washington's Sasquatch Summit and was featured in the December issue of Squatch GQ magazine.
Adam Davies
Cryptozoologist, Explorer,
& Adventurer
Adam Davies
Simply put, there is no one alive today who has done more active fieldwork to prove the existence of yet-to-be discovered animals in remote and sometimes dangerous parts of the world.

From the dense jungles of the Congo and Sumatra, to the Deserts of Mongolia, and the Mountains of Nepal, he has traveled the world in search of scientific evidence for the existence of these creatures. Adam has actually brought back real scientific evidence of the creatures he has tracked, a feat unmatched by anyone ever in this field so far. Examples of the creatures he has gathered evidence of, and which have astonished, include the Orang-Pendek in Sumatra, the Yeren in China, and the Seljord Serpent in Norway. Indeed, he has just been working on a project with one of the world's leading geneticists, also fascinated by Bigfoot.

Adam has recently returned from his second expedition to Nepal, searching for the yeti with Josh Gates while filming an episode of Expedition Unknown.
Ken Gerhard
Cryptozoologist &
Field Investigator
Ken Gerhard
Ken Gerhard is a widely recognized cryptozoologist and author who, frequently appears on television. Ken Gerhard is a widely recognized cryptozoologist and author who, frequently appears on television.

In addition, he has written five books on the subject of unknown animals and his research has been featured on numerous TV shows including Missing in Alaska, Monster Quest, Ancient Aliens, Legend Hunters and Unexplained Files. He's appeared on major networks including – History Channel, Animal Planet, Discovery, Syfy, National Geographic and the Science Channel.

Most recently, he was featured on the Travel Channel series –In Search of Monsters
Ohio Night Stalkers
Mike Miller &
Michael Feltner
Mike Miller & Michael Feltner
** Speakers are subject to change **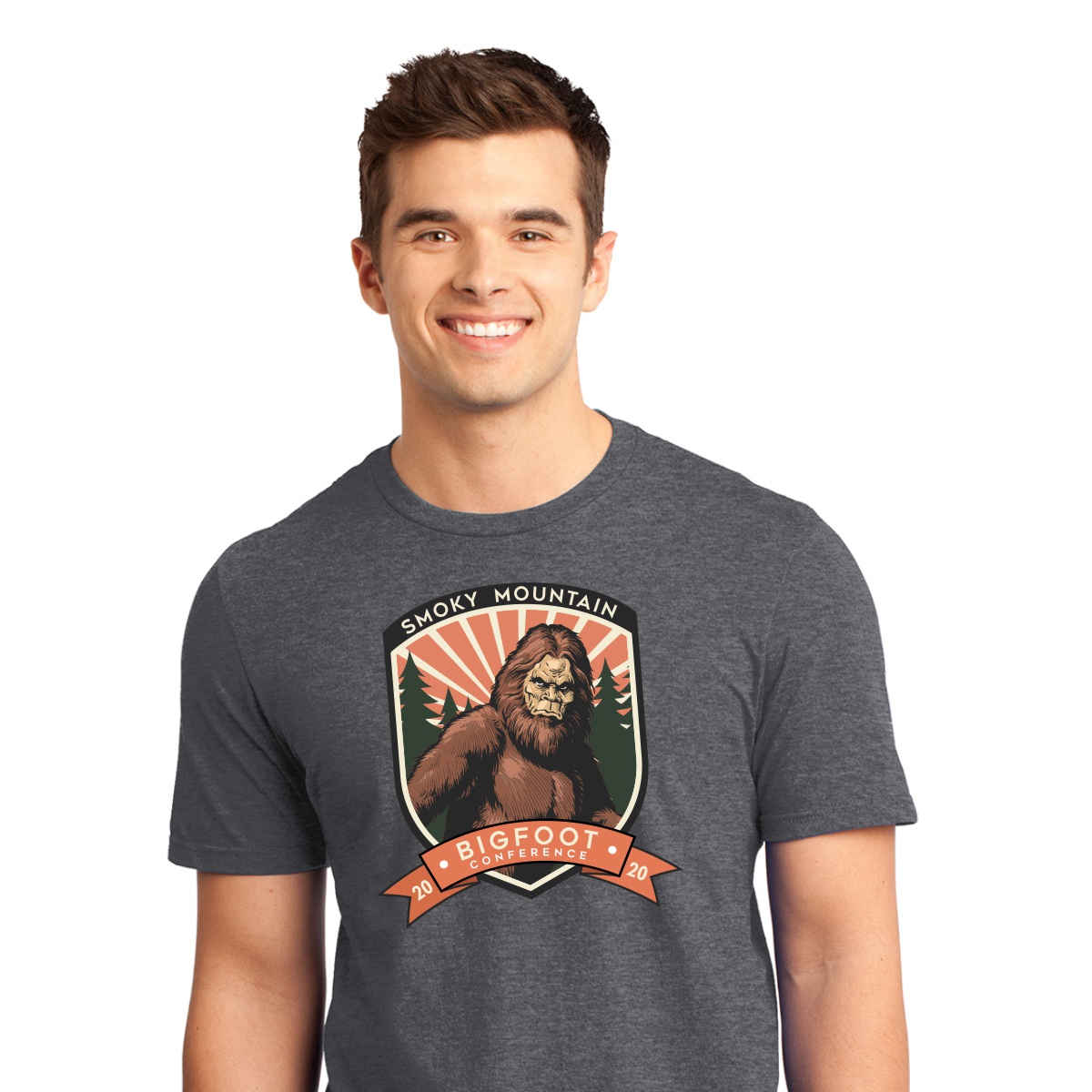 The Official T-Shirts!
Available in Small to 4XL
Get the Official T-Shirt of the second annual Smoky Mountain Bigfoot Conference. There will be only a limited quantity available for sale at the event.
The Official Raglan
Available in Small to 4XL
Got one to many tees in the wardrobe? Expand your rotation with the official 3/4 sleeve raglan shirt. These will likely not be available at the event..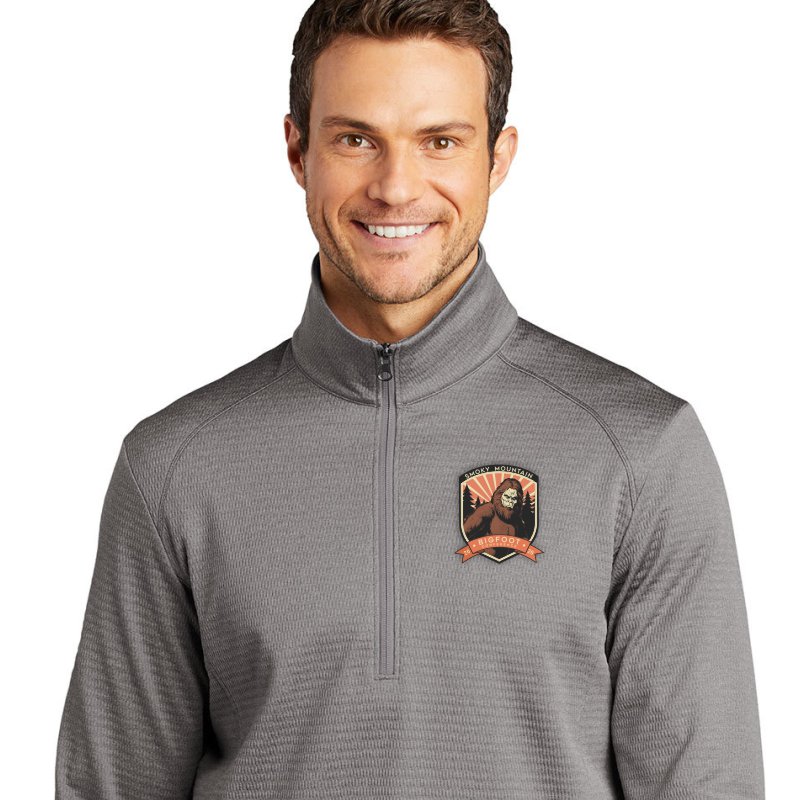 Embroidered Patches
4 Inch Patches
Get your Embroidered, Iron-on, Smoky Mountain Bigfoot Conference Patch.These are perfect for jackets, backpacks, and more.
EVENT LOCATION: GATLINBURG CONVENTION CENTER
REFUND POLICY FOR REGISTRATIONS
Once paid, registration fees for the Smoky Mountain Bigfoot Conference are non-refundable.
REGISTRATION CONFIRMATION It is essential that we have your correct email address as we will email you an order confirmation and electronic ticket upon successful registration. You will also receive a Smoky Mountain Bigfoot Conference Information Sheet including Hotel/Venue information BY EMAIL prior to the scheduled dates of the event. If you have not received your Smoky Mountain Bigfoot Conference ticket via email within 1 hours,please check your spam folder. If you did not receive it, contact our office at 423-584-3513 or email info@gatherupevents.com so we can assist you.