We have reserved 200 cabins for this event through Royal Caribbean. We are passing along the exact contracted price from them in this registration process. You will also need an "Alaska Bigfoot Cruise" Activity Badge to participate in any of the Bigfoot-related on-board and in-port events. These badge "packages" start at $199/person for bookings made during the early bird period. Early-birds will also receive the official t-shirt and engraved tumbler for free. 
After the early bird period has passed on January 1, 2023, activity badges will go up $50/person during our second period. They will go up by $50/person again on May 1, 2023.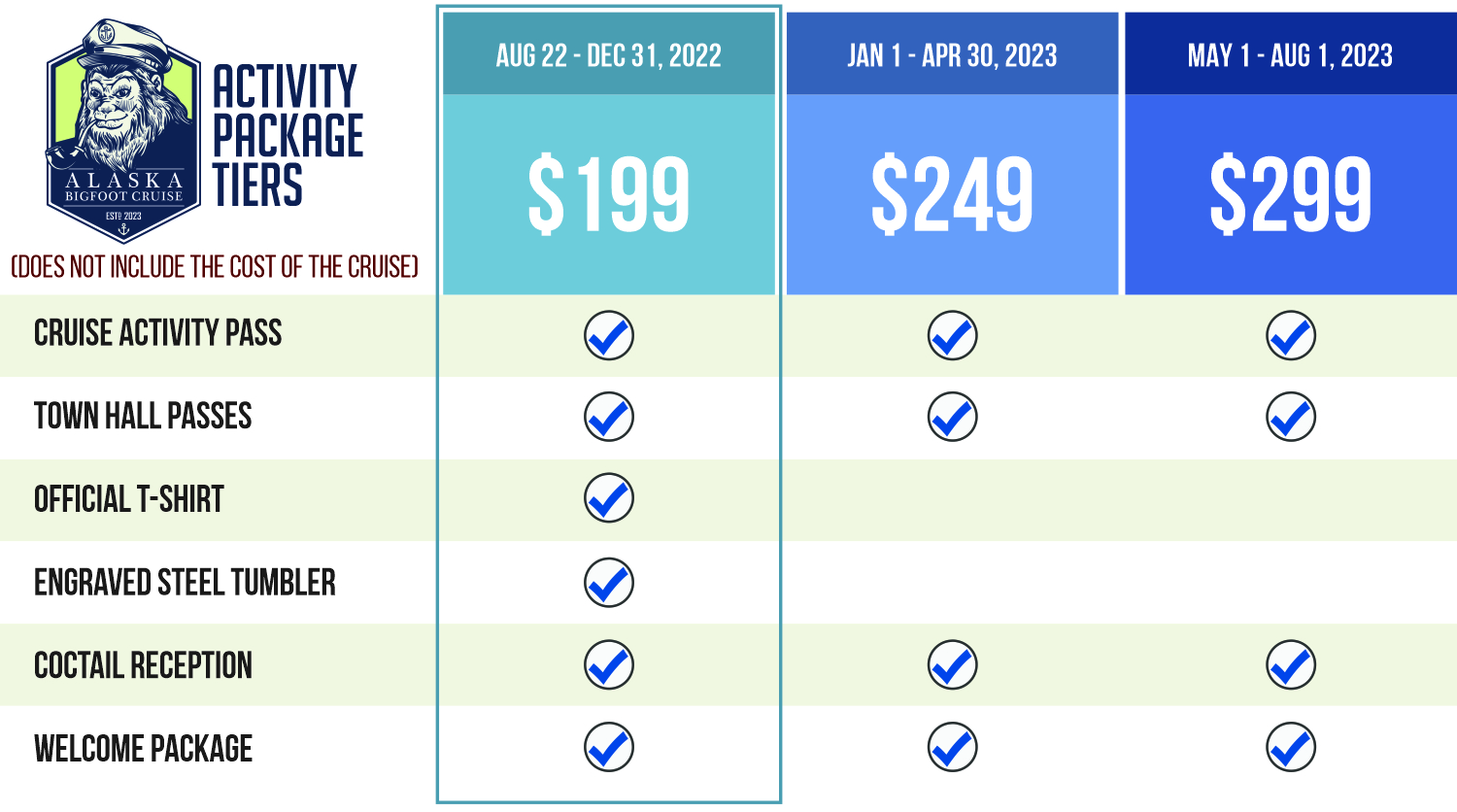 EARLY BIRD PRICING ENDS DEC 31, 2022
REGISTRATION BEGINS HERE!