ALASKA BIGFOOT EXPERIENCE
TENTATIVE EVENTS SCHEDULE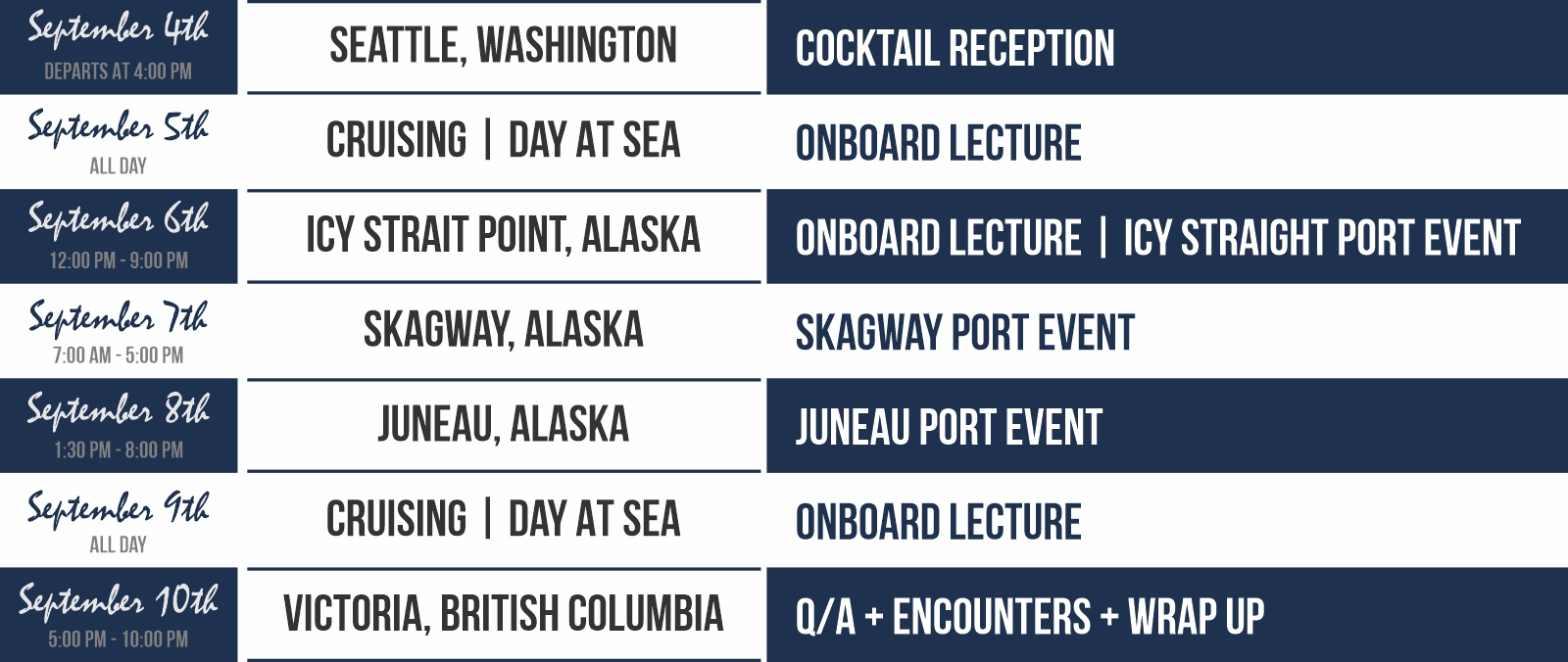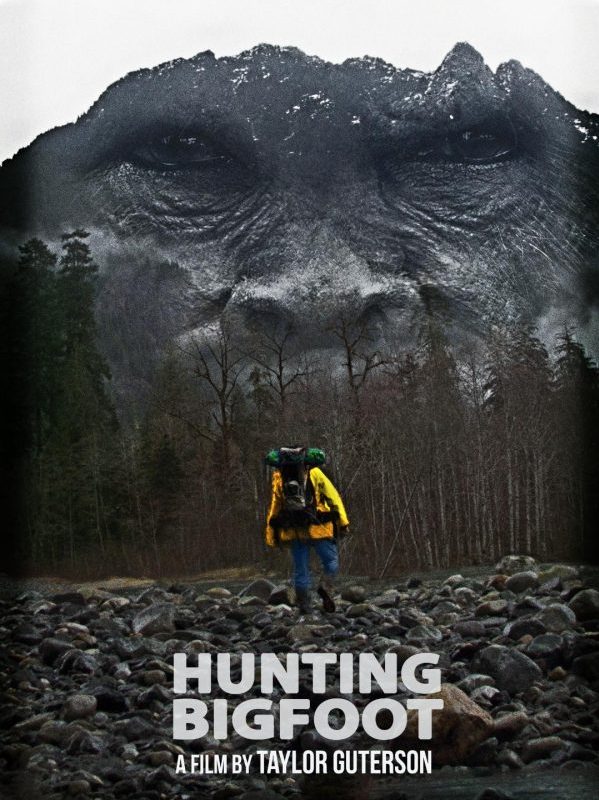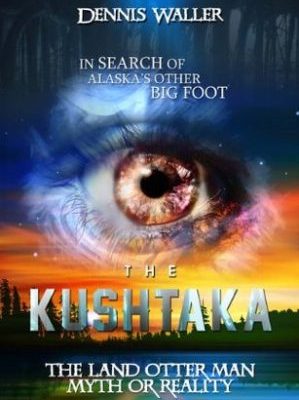 ICY STRAIGHT POINT, ALASKA
WEDNESDAY | SEP 6 | 12 NOON- 9PM | TOWN HALL OR OTHER EVENT
Icy Strait Point is one tiny port that's big on Alaskan wilderness and Native culture. Opened a decade ago by the Huna Tlingit Native Alaskans, it's easily one of the best spots in the region for fishing and whale watching. Dive into Native Alaska culture at a tribal dance show or pay a visit to Hoonah, Alaska's largest Tlingit village. If you want to venture over to the wild side, go on a guided nature hike through nearby rainforests or hop into an ATV and explore the backroads of Chichagof Island. At the end of the day, you can take in forest views while soaring high above the trees on the longest zip line in the world. No matter what kind of Alaska adventure you're craving, you'll find it in Icy Strait Point.
SKAGWAY, ALASKA
THURSDAY | SEP 7 | 7 AM- 5 PM | TOWN HALL OR OTHER EVENT
The tiny town of Skagway still looks like it did during the Klondike Gold Rush over 100 years ago— and today it remains an outpost for thrilling Alaskan adventure. An old-time street car ride along bustling Broadway Street reveals well-preserved buildings, including the state's oldest hotel. You can see engraved walrus tusks at the Corrington Museum, or get lost in riveting historical reenactments around town. If outdoor adventure is more your thing, there are plenty of ways to amp up the adrenaline, from sledding with Alaskan Huskies on Laughton Glacier to rafting Lynn Canal, the longest fjord in North America.
JUNEAU, ALASKA
FRIDAY | SEP 8 | 1:30PM – 8PM | TOWN HALL OR OTHER EVENT
You can't get to Juneau easily without a sprint by air or by sea. But once you arrive you'll find majestic views and rich culture in every corner. With its snowcapped mountains, misty rainforests, massive glaciers and bounty of wildlife, Alaska's remote state capital is the perfect place to dive into nature. Framed by Mount Juneau and Mount Roberts, the city's picturesque downtown area offers centuries-old bars, boutique shops and historic landmarks. For a taste of the local culture, visit the historic district and the Alaska State Museum. And for outdoor thrills, you can take your pick of activities ranging from whale watching in Auke Bay Harbor to tundra trekking over Mendenhall Glacier, and even try your hand at gold panning in Last Chance Basin.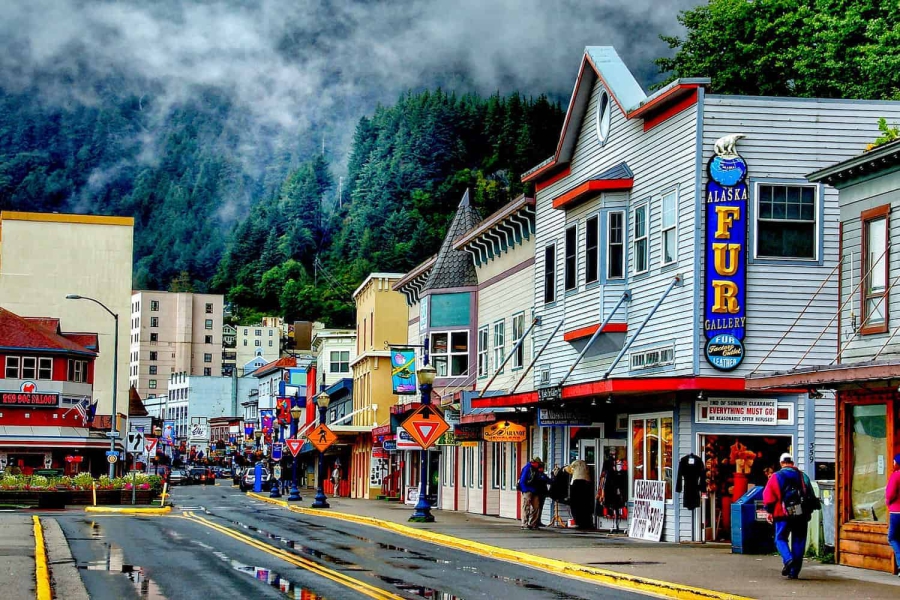 VICTORIA, BRITISH COLUMBIA
SUNDAY | SEP 10 | 5 PM- 10 PM | NO IN-PORT ACTIVITIES
Victoria delivers a delightful blend of British pomp and outdoor adventure. Here you can admire Victorian architecture at Craigdarroch Castle and eat your way around Canada's oldest Chinatown. Explore "Garden City" floral displays or go biking in the "Cycling Capital of Canada". From orcas whistling in the harbor to glow-in-the-dark scorpions at the Bug Zoo, Victoria has every adventure covered.