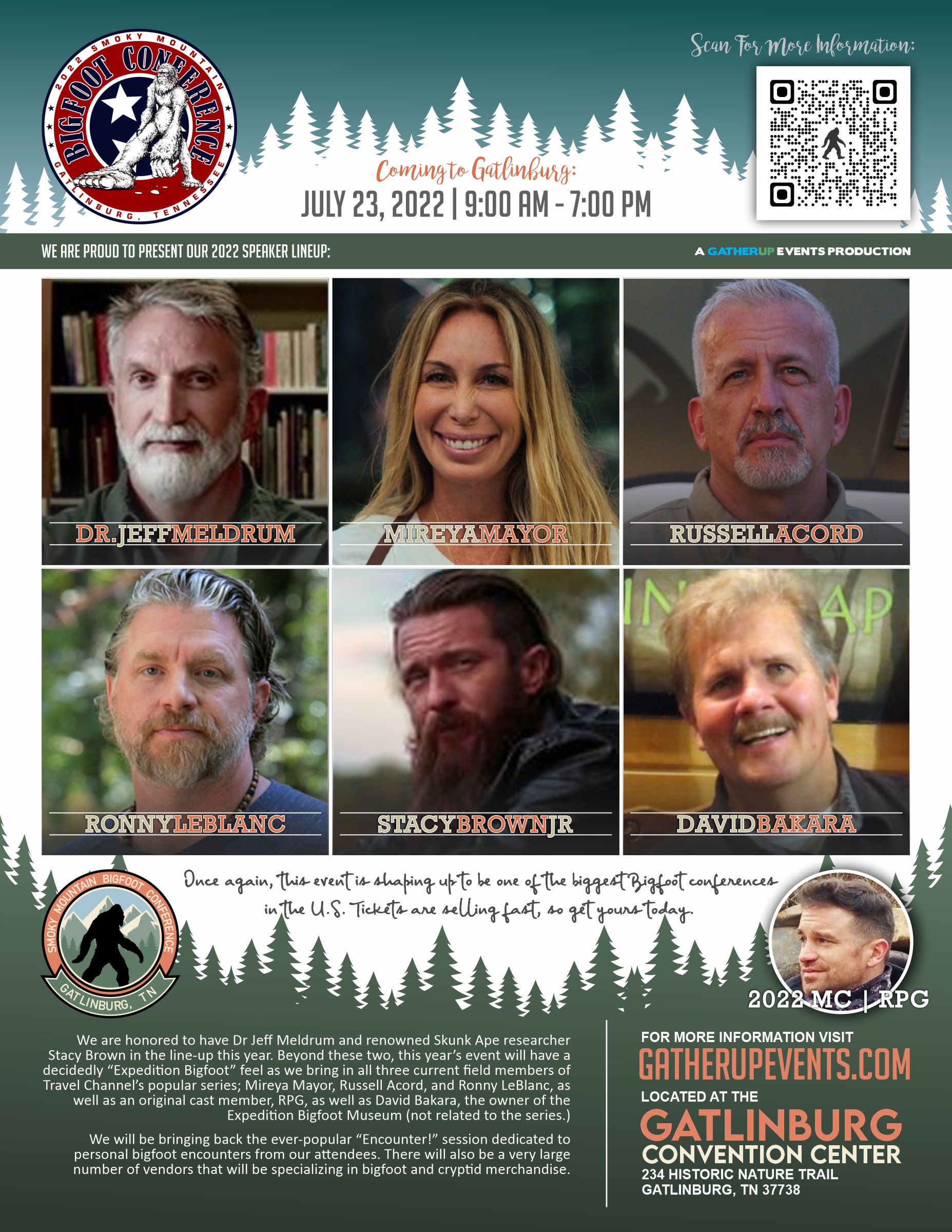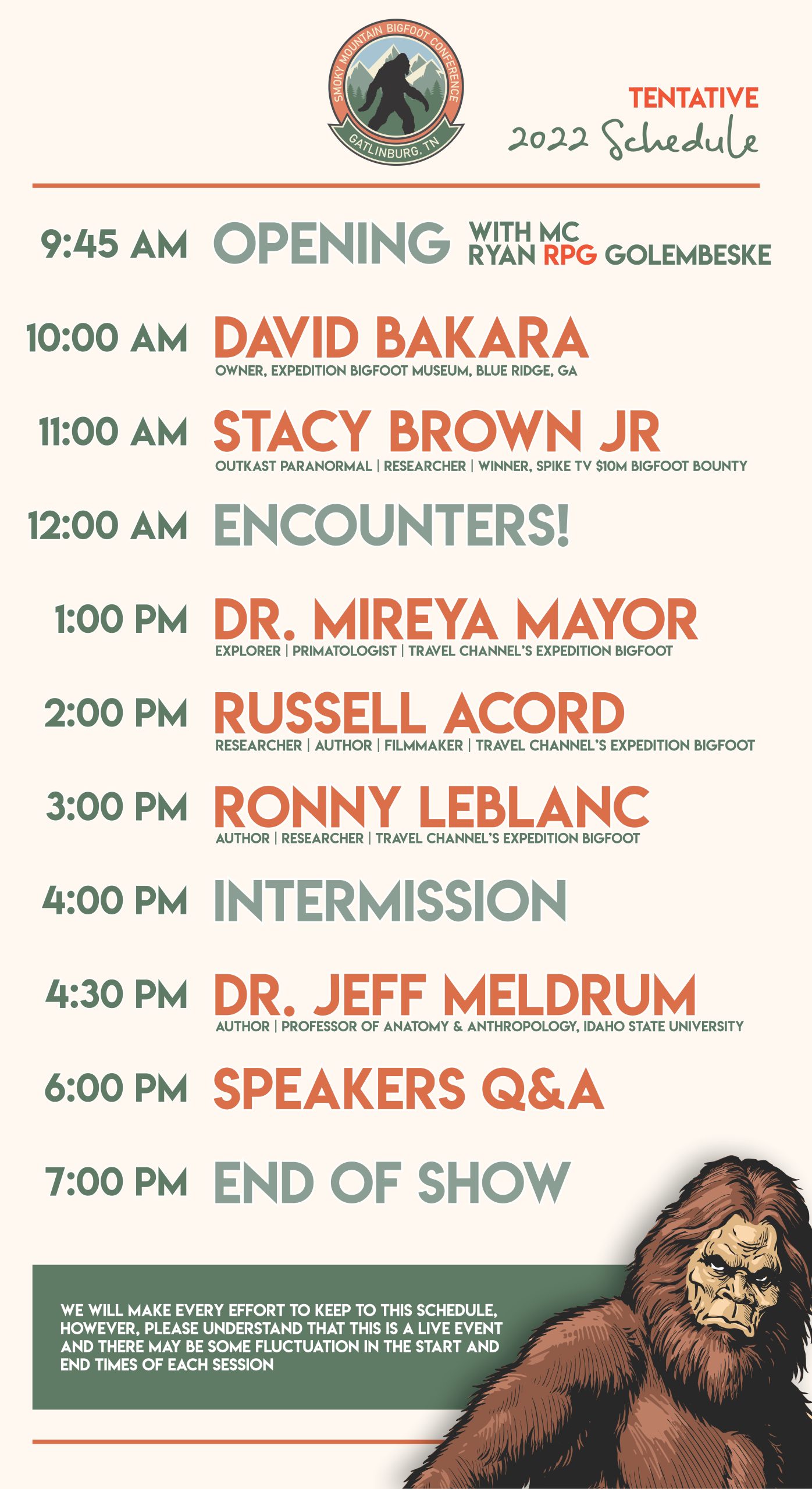 Join us for the fourth annual Smoky Mountain Bigfoot Conference on July 23, 2022, at the Gatlinburg Convention Center. Doors open at 9 am and we go until 7 pm. This event is open to the public but advance tickets are strongly suggested. The 2019 Edition of the conference sold completely out weeks before the conference. VIP seats were gone in less than 72 hours. The 2020 "pandemic" edition of the conference saw over 1200 people in attendance and was well on its way to a 2000-person sellout before the corona-virus hit. We once again sold out in 2021.
We will once again assemble some of America's most experienced and engaging Bigfoot researchers and investigators. We are proud to bring the following group to Gatlinburg this year:
Dr. Jeff Meldrum
Dr. Mireya Mayor
Russell Acord
Ronny LeBlanc
Stacy Brown Jr.
David Bakara
Ryan "RPG" Golembeske
Terms & Conditions | By Purchasing a Ticket You Agree to the Following:
Speakers are subject to change. We will adhere to any mandated federal, state, or local restrictions or rules being placed upon the event or the venue on the day of the conference. If for any reason the event cannot occur, it will be rescheduled.
<< TICKETS ARE NON-REFUNDABLE >>