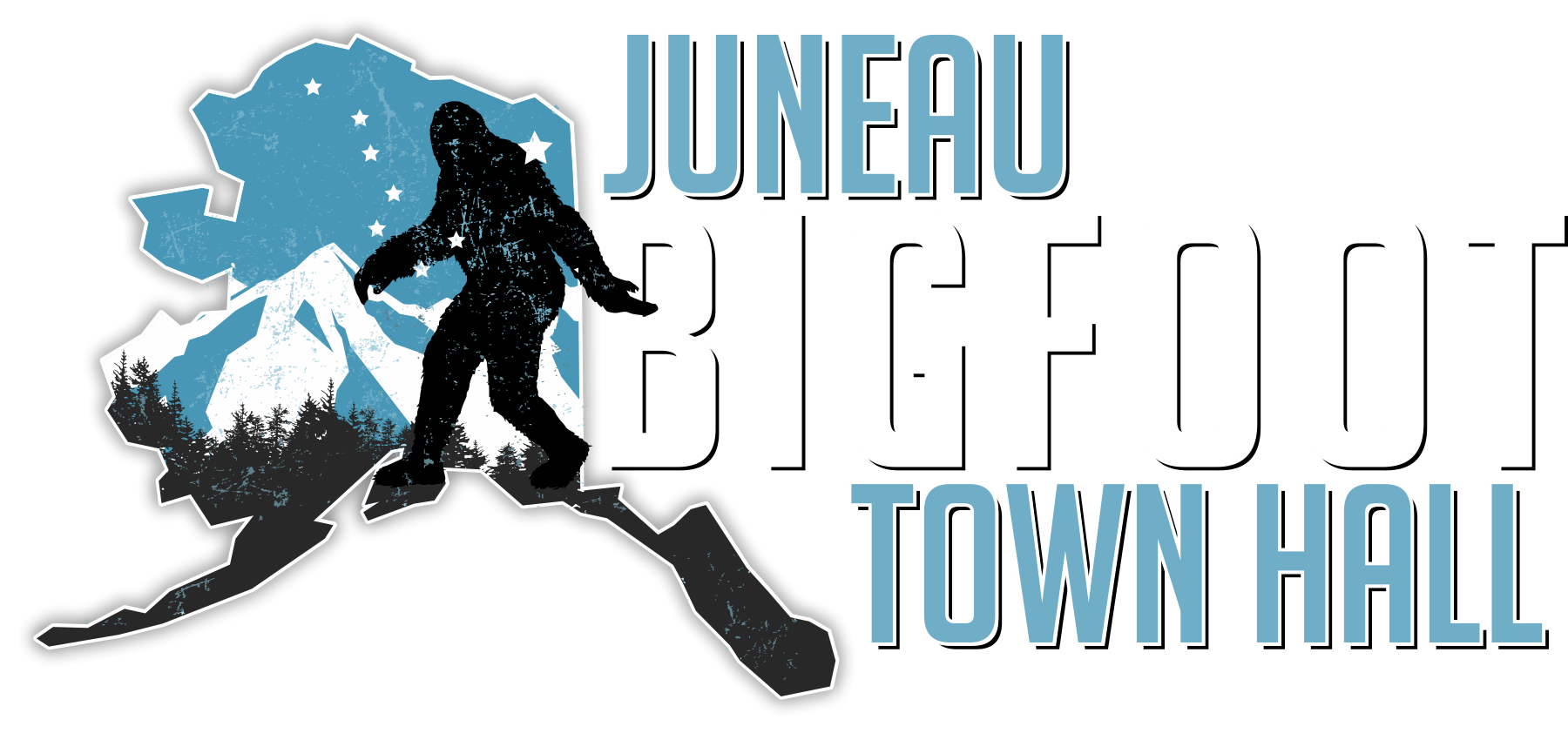 COUNTDOWN TO THE
Juneau Bigfoot Town Hall
SEPTEMBER 15th, 2024
Join us for an exciting and enlightening event at the Juneau Bigfoot Town Hall on September 15, 2024, from TBA. This captivating gathering will take place in  Juneau, AK 99801.
The Juneau Bigfoot Town Hall is a unique opportunity to delve into the fascinating world of Bigfoot research and encounters. We have assembled a distinguished panel of experts who will share their knowledge, experiences, and insights.
Your Speakers for this event are:
Dr. Jeffrey Meldrum: Renowned anthropologist and leading authority on Sasquatch, Dr. Meldrum's groundbreaking research has shed light on the mysteries surrounding Bigfoot. Join him as he unveils the latest findings and discusses the scientific evidence supporting the existence of these elusive creatures.
David Paulides: Acclaimed investigator and author, David Paulides has dedicated his career to documenting mysterious disappearances in national parks, many of which are attributed to unexplained phenomena. Gain invaluable insights from his extensive research and compelling accounts.
Thomas Sewid: A respected First Nations representative, Thomas Sewid brings a unique cultural perspective to the Bigfoot phenomenon. Learn about the rich indigenous folklore and legends surrounding these enigmatic beings, and the profound impact they have had on local communities.
Dr. J. Robert Alley: As an experienced outdoorsman and researcher, Robert Ally has dedicated years to studying Bigfoot behavior and habitats. Discover his fieldwork adventures and firsthand encounters, offering a thrilling glimpse into the world of Bigfoot exploration.
Don't miss this incredible opportunity to engage with experts, ask questions, and expand your understanding of Bigfoot. Whether you're a skeptic or a believer, the Juneau Bigfoot Town Hall promises an unforgettable experience for all.
TICKETS ARE $20 IN ADVANCE/$30 AT THE DOOR.
Town Hall Tickets
Tickets are limited and on a first-come basis. $20 in advance or $30 at the door if we do not sell out beforehand.
Get the T-Shirt
The Juneau Bigfoot Town Hall merch is only available online for pickup at the event. There will  be none sold at the event.
Tell Your Story
Have you had a Bigfoot Encounter? We would love to hear your story on stage at our Town Hall. Sign up here to be considered.
Dr. Jeff Meldrum
RESEARCHER | AUTHOR | PROFESSOR OF ANATOMY AND ANTHROPOLOGY
Dr. Jeff Meldrum is a professor of anatomy & anthropology at Idaho State University, where he teaches human anatomy in the health-professions programs, and classes in evolution and primatology. His research has taken him from the skeletal cabinets of far-flung international museums, to the remote badlands of Colombia and Argentina in search of fossil New World monkeys.
David Paulides
RESEARCHER | AUTHOR | CANAM PROJECT | PRODUCER OF MISSING 411
David spent 20 years in law enforcement and is the author of the highly acclaimed Missing 411 series, The Hoopa Project, and Tribal Bigfoot.
Thomas Sewid
SASQUATCH ISLAND | LEADING N.A. INDIAN BIGFOOT INVESTIGATOR
Thomas is a native American bigfoot researcher that has spent his whole life working in and around the Pacific Northwest's shorelines as a hunting guide and commercial fisherman. He will be discussing his Kwakwaka'wakw Tribe's cultural relationship to what many call Sasquatch/Bigfoot. He and his wife Peggy have regalia of the large creature they call Dzoonakwa, which is the Kwakwaka'wakw Sasquatch, and will present it and the legends that surround it.
Dr. J. Robert Alley
RESEARCHER | AUTHOR OF RAINCOAST SASQUATCH & BIGFOOT IN SOUTHEAST ALASKA
Dr. Alley's lifelong tenure in Southeast Alaska focused on researching numerous bigfoot encounters and sightings. You will find this work documented extensively in his books.
LOCATION: ELIZABETH PERATROVICH HALL
REFUND POLICY FOR REGISTRATIONS
Once paid, registration fees for the Alaska Bigfoot Conference are non-refundable.
REGISTRATION CONFIRMATION
Tickets are electronic, directly after purchase, you can find your tickets under your account,  then go to my orders and you will see a download option for your tickets. You should also receive an email but check spam as they somehow end up there a lot of the time. Email us at info@gatherupevents.com if you have any trouble.
HOW TO FIND YOUR TICKETS (VIDEO)