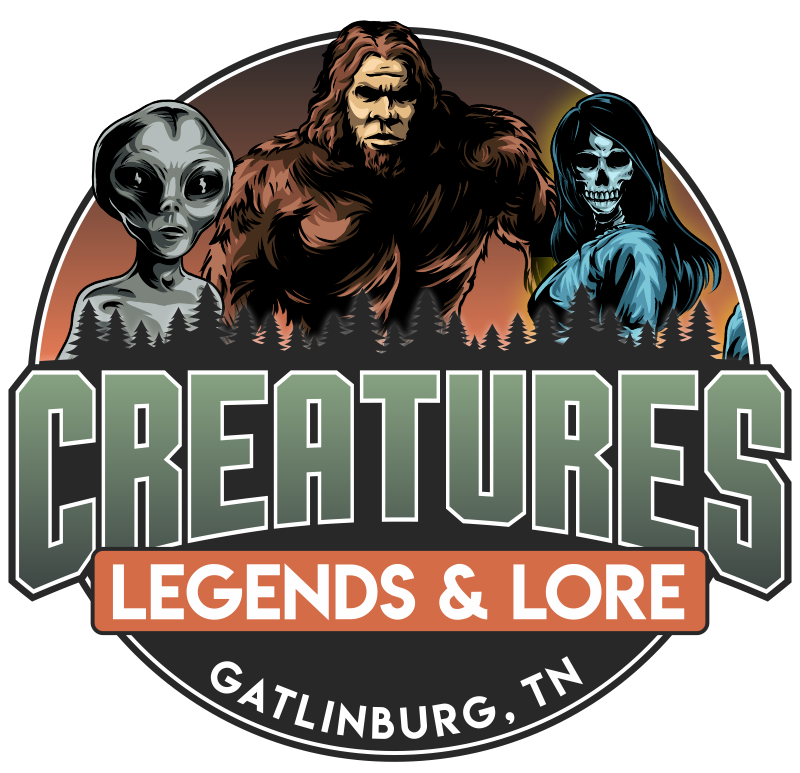 Creatures Legends and Lore Shop
Early Bird Pricing Through August 31st!
VIP Package
VIP attendees get advanced entry, preferred seating, and a conference t-shirt

$75
VIP Packages
Expo-Only Tickets
Want to come in and check out all the cool stuff? The EXPO-ONLY ticket is for you.

$10
EXPO-ONLY TICKETS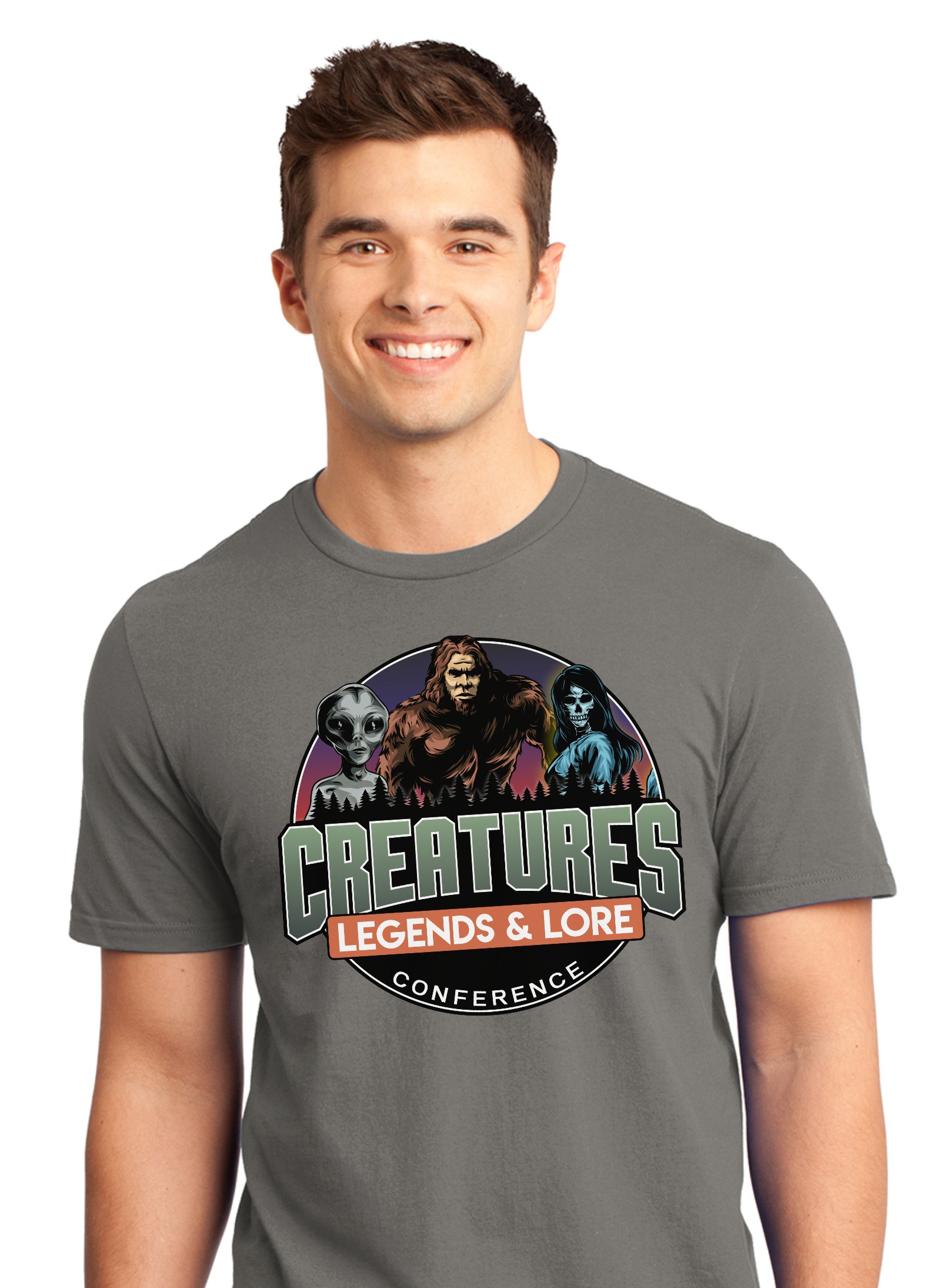 Official T-Shirts
Available in Small to XXX Large
Show that you were there at the inaugural Creatures, Legends, and Lore Conference. There will be only a limited quantity available for sale at the event.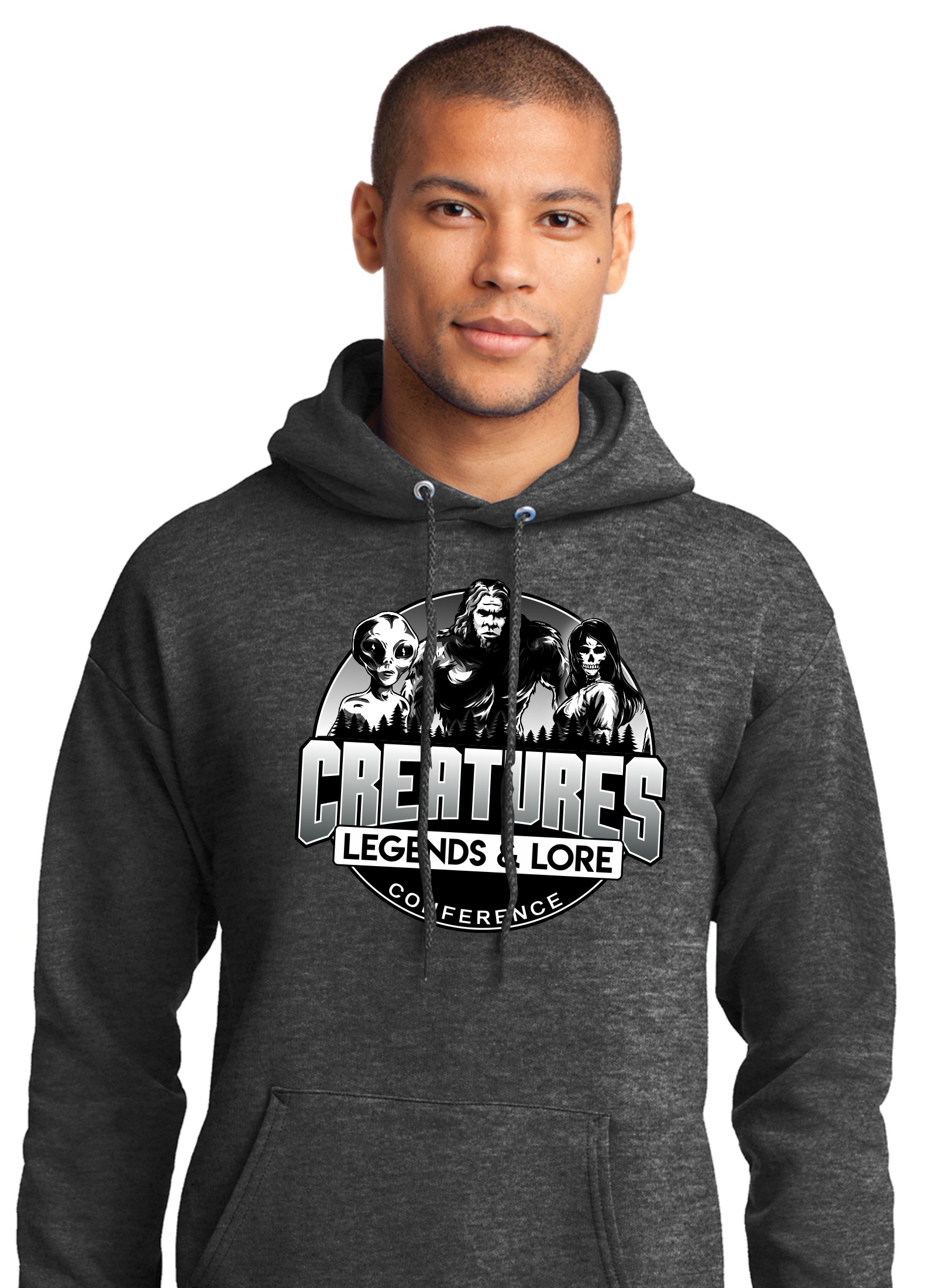 Black-Out Hoodie
Available in Small to XXX Large
Rolling into the Smoky Mountains in October... Consider the Pre-Order-only Creatures, Legends, and Lore Blackout Hoodie. It's super cool, and really super on a cool day.
REFUND POLICY FOR REGISTRATIONS
Once paid, registration fees for the Smoky Mountain Bigfoot Conference are non-refundable.
REGISTRATION CONFIRMATION It is essential that we have your correct email address as we will email you an order confirmation and electronic ticket upon successful registration. You will also receive a Creatures, Legends, and Lore Conference Information Sheet including Hotel/Venue information BY EMAIL prior to the scheduled dates of the event. If you have not received your  conference ticket via email within 1 hour, please check your spam folder. If you did not receive it, email us at support@gatherupevents.com so we can assist you.